GWB Virtual Workshop


"Kinetic Reaction Modeling"—Sold out!


Presented online • 6–7 June 2023

Please join us from the comfort of your home or office for instructor-led, hands-on training on how you can use The Geochemist's Workbench® software to create quantitative models of reaction kinetics in multicomponent geochemical systems.

This workshop will be of interest to users and potential users of the Standard and Professional versions of the GWB 2023 software.

The workshop will be presented as a fully interactive, instructor-led online meeting for two consecutive half-days, from 08:00 to 11:30 CDT (13:00 to 16:30 UTC).

What you will learn. Following a fully hands-on format, you will learn all the ins and outs of this advanced toolset. Specific topics covered include:
Overview of kinetic modeling
Dissolution and precipitation kinetics
Kinetics of redox reactions
Catalysts and enzymes
Autocatalytic phenomena
Biodegradation
Microbial kinetics
Microbial community dynamics
More information? Contact workshop support. Can't come? Consider an alternative from our 2023 workshop lineup.
---
I was very impressed with the GWB Fate and Transport course in Johannesburg. It was well presented and very informative. I would recommend the course to any of my peers. Thank you, Brian and Craig!
– Altus Huisamen, Geo Pollution Technologies, Pretoria
The execution of the workshop was outstanding! The software itself is great—most of what I need in one place.
– Harsev S., Environmental Engineering Student, USA
I had the best time during the workshop! I am 100% convinced all my models will be done in GWB from now on!
– Thais Lamana, Golder Associates
---
Instructors
The workshop will be presented by Brian Farrell and Jia Wang. Brian and Jia are Geochemists at Aqueous Solutions LLC, makers of The Geochemist's Workbench®.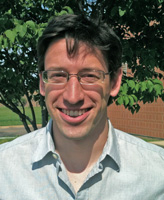 Brian Farrell
Brian Farrell has many years of experience in developing and applying geochemical and reactive transport models. He is expert in aquifer microbiology, geochemical modeling, and reactive transport in geochemical systems. Brian has taught short courses in North and South America, Europe, Africa, Asia, and Australasia.

Jia Wang is an aqueous and isotope geochemist and a reactive transport modeler with special expertise in weathering and the critical zone. She has many years of experience as an instructor at the undergraduate and graduate levels, and as a noted mentor to less experienced students at the secondary through graduate levels.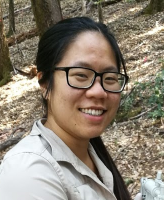 Jia Wang
---
Registration
Register Now
Space is limited, so sign up early. The workshop fee is $249.
A registration may be transfered to another participant at no charge, and is fully refundable until 30 days before the workshop. Liability in the event of workshop cancellation or other eventuality is limited to refund of the registration fee.
---
How to participate
Plan to enjoy this online workshop from the comfort of your own home or office! We will use a secure video conferencing platform that allows participants to ask questions, share their screens, and generally interact with the instructors and other participants.
Please plan to join the online meeting room from 13:00 to 16:30 UTC, or:
| | |
| --- | --- |
| London | 14:00–17:30 |
| Paris | 15:00–18:30 |
| Beijing | 21:00–00:30 |
| | |
| --- | --- |
| San Francisco | 06:00–09:30 |
| Chicago | 08:00–11:30 |
| New York | 09:00–12:30 |
We will take periodic breaks between instructional units over the course of each meeting.
Please expect an email containing a meeting ID and password in the days leading up to the workshop.
---
Before the workshop
As the workshop date approaches, please take note of the following:
About a week ahead of the workshop, we will send you a free 30-day license to The Geochemist's Workbench® 2023 Professional, along with the workshop schedule and two pdf files.
Please make sure GWB 2023 Standard or Professional is installed and activated on a computer running MS Windows before joining the workshop.
The first pdf file holds the complete set of PowerPoint slides to be shown by workshop instructors, in chronologic order, for your reference during and after the workshop.
We recommend you print and spiral bind the second pdf file, containing the workbook you will use to complete hands-on exercises.
We think you will be happiest if you have two computer screens available. That way, you will be able to take part in the workshop on one screen, while you use the other to run the software.
---
Sponsorship
The workshop is presented courtesy of Aqueous Solutions LLC, makers of The Geochemist's Workbench® software package.