We are located in the sparkling new M2 Building in the heart of vibrant Downtown Champaign. Our offices are an easy stroll or a quick bus ride ($1; free for U of I affiliates) from the University of Illinois campus, the Engineering Quad, and the Seibel Center for Computer Science.
---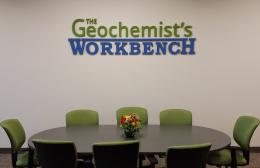 Our Office Address:
Aqueous Solutions LLC
301 North Neil Street
Suite 400
Champaign, IL 61820 USA
Forum
Please direct all queries about the free GWB Community Edition to the GWB Community Forum.
Do not contact Aqueous Solutions LLC by email or telephone with queries about the GWB Community Edition.
---
Please see our privacy policy for information about the information you submit to this site.